City Station Restaurant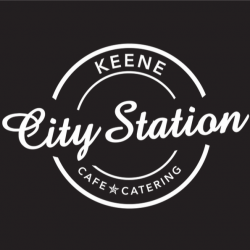 108 S. Old Betsy Rd
Keene, Texas 76031
Catering, Pick-Up, Delivery, or Full Service
Keene City Station is a community gathering place where friends, family, and colleagues come together for food, conversations, and relationships. We are excited to be part of the threads of the Keene community, and surrounding area. Our goal is to provide the best experience, food, and value for your money.
Have an office party, family event, or a get-together where having someone else prepare the food would be the best alternative? Then we are here to assist! We can prepare your meal, working together with you, which can be picked up, delivered, or arrange for us to offer a full-service alternative on-site. We can customize a menu for you that suits the flavor and style of your next gathering.
We are pleased to introduce Ruth Hubbard as our new catering director. She brings her vast experience with amazing food, and working with clients to make their event personal, and a wonderful experience.
Send Message to listing owner