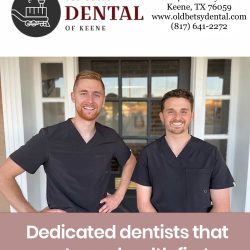 Old Betsy Dental is Keene's home for comprehensive family dentistry. Our goal is to give your family a healthy smile at an affordable price with an emphasis on patient comfort. Visit our website (oldb...
104 S. Old Betsy Road, Keene, Texas 76059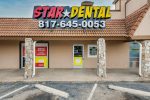 Our Dental office offers care to all ages. Starting at six months of age, it is vital to be seen every six months, unless otherwise directed by your dentist, for routine check ups. Our team here at St...
115 S OLD BETSY ROAD Ste #B, KEENE, TX 76059