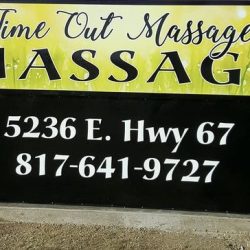 Experience serenity at Time Out Massage, in business since 2016 at 5236 E. Hwy 67 between Alvarado and Keene. Open 10 a.m. until 6 p.m. Monday, Tuesday, Thursday and Friday; 9 a.m. until 2 p.m. Saturd...
5236 E. Hwy 67, Alvarado, TX 76009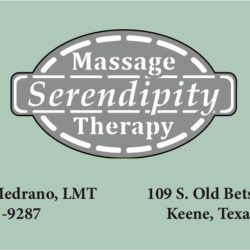 Owned and operated by Missy Medrano, LMT, Serendipity Massage Therapy can help add calm to your daily routine and improve the quality of your life. Located at 109 S. Old Betsy Road in Keene. Call for...
109 S. Old Betsy Road, Keene, Texas 76059