insurance
Medicare Planning Made Personal
Medicare Planning and Choices can feel like putting a jigsaw puzzle together without a picture to look at. You may have questions like:
Which plan do my doctors take?
Which plan covers my prescriptions?
Which plan lets me travel?
Which plan will best cover my medical condition?
Should I stay on my employer sponsored plan?
What if I am on Medicaid?
And many more?
Senior Planning Services in Keene, TX provides an objective and unbiased service by offering most plans available in the Johnson County area. Our company owner, Sharan Northrop, has been in the insurance business for over 30 years and now caters to Medicare clients. As a Medicare planning specialist, Sharan can help you understand all the options available for you.
All of these questions and more can be answered in a free phone or no contact in-person consultation. Contact Sharan Northrop, CLTC, LUTCF, SGS at 817-645-8800 to schedule an appointment.
300 S. Old Betsy Road, Keene, Texas 76059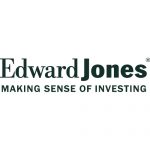 Edward Jones of Alvarado is an investment firm that believes your financial goals deserve a face to face conversation. Our personal guidance can help you prepare for retirement, save for education and be a tax-smart investor.
809 Hwy 67 E, Alvarado, Tx 76009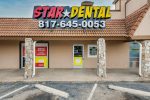 Our Dental office offers care to all ages. Starting at six months of age, it is vital to be seen every six months, unless otherwise directed by your dentist, for routine check ups. Our team here at Star Dental is excited to join the Keene community and serve those in and around the area. We pride ourselves on our impeccable customer service and care for our patients. Check out our google reviews to see what YOUR friends and neighbors have to say! We accept all PPO insurances, some HMO plans, and children and adult Medicaid. We would love to see your smile!
115 S OLD BETSY ROAD Ste #B, KEENE, TX 76059