Chisholm Trail Academy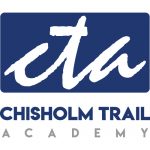 401 S Old Betsy Rd, Keene, TX 76059
Keene, Texas 76059
WHY CTA?
We are passionate about providing authentic experiences that guide students to discover their God-given identity, through compelling instruction, service to community, and spiritual mentorship.
About Us
Chisholm Trail Academy (CTA) is a private, Christian, coeducational, college-prep high-school (grades 9 – 12) located in Keene, Texas. CTA is operated by the Keene Seventh-day Adventist church and primarily serves Johnson and Tarrant counties in North Texas.
Our Accreditation
Chisholm Trail Academy is accredited by the Accrediting Association of Seventh-day Adventist Schools, Colleges and Universities which is a recognized member of the National Council for Private School Accreditation and the Texas Private School Commission. CTA is recognized as accredited by the Texas Education Agency.